Feed the Sick Foundation and Mensah Mental Health Rehabilitation Project today went out to the streets to feed persons who are mentally ill in Accra and kasoa
The project was aimed at sensitising the Government to provide help for the mentally ill. Speaking to ADOM TV and NYCE 90.7 FM, the CEO of Feed the Sick foundation Mr. Jerry Martey made a passionate appeal to the public and other governmental agencies to come to the aid of these mental patients wandering on our streets and left at the mercy of the weather.
Mr. Martey noted that if care is not taken these precious souls will contract the COVID-19 and since they lack the basic knowledge of the precautionary measures they will again turn back to reinfect the citizens when the lockdown is over. It is therefore necessary we look for a lasting solution for them through the Government.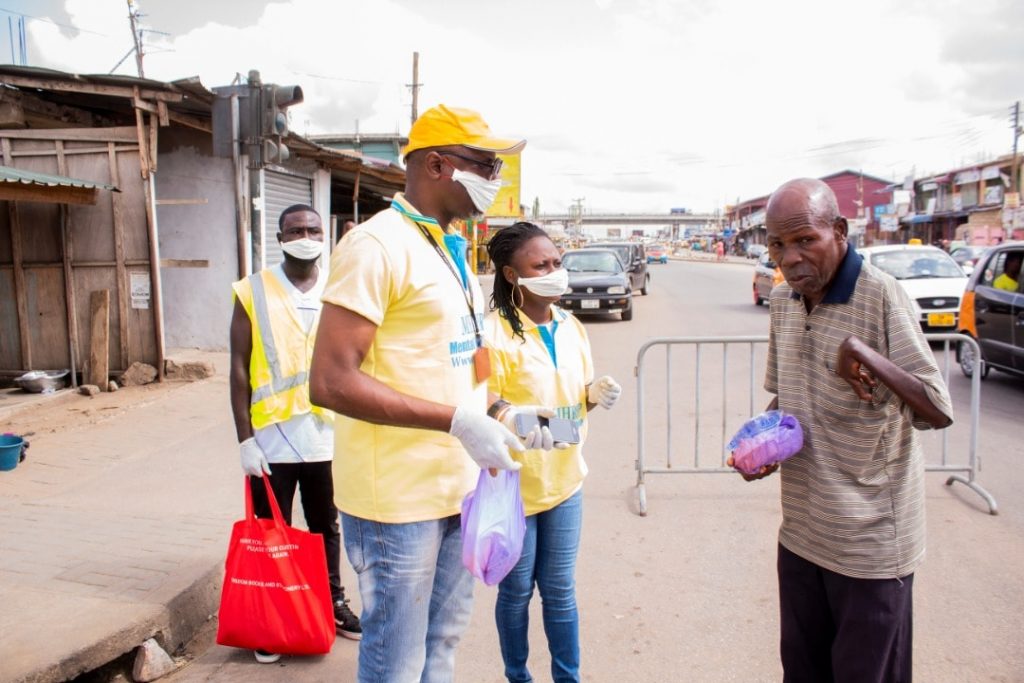 Further, he added that the GOVERNMENT AND other NGOs can come and partner with MEHMREP AND FEED THE SICK FOUNDATION to build a rehabilitation center for the mentally ill. Our doors are open to anyone who wants to support this project of feeding the sick by donating through momo to 0246478671( feed the sick).